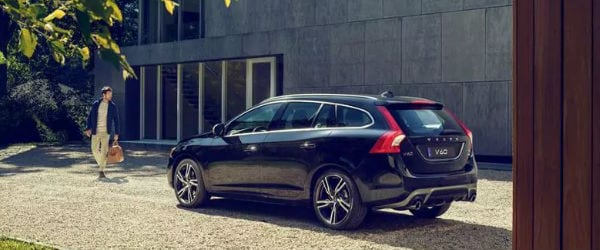 Test drive the new Volvo V60 in Frederick, MD!

From the moment you set your eyes on the Volvo V60, you'll experience a sense of new comfort. As your eyes trace the dynamic lines of the exterior they find how the contour brings out a smooth gleaming finish. As they move to the interior you'll find yourself falling in love with the adventure that awaits you.  The new Volvo V60 is available in Frederick, MD at Volvo Cars of Frederick.
Performance and Features of the 2017 Volvo V60 in Frederick, MD
The 2017 Volvo V60 has a high performance 2.0 L supercharged and turbocharged engine delivering 240 horsepower and 258 lb ft. of torque. Featuring an eight speed automatic gearbox to make the engine perform more efficiently, it allows for quiet, smooth shifts with its fast and fine grades of shifting. Volvo also reinforces its environmentally friendly approach with its auto start-stop function technology and fueling system while the car is idle. This and the Drive-E powertrains for fuel consumption provide less stops at the pump and a smoother more powerful ride at its 36 mpg on the highway. The V60 comes in both front wheel drive and all wheel drive, and the 2017 Volvo V60 starts at a base price of $36,150.
Spacious Interior and Great Storage Space | 2017 V60
The interior of the Volvo V60 boasts of soft leather comfort seats, advanced technology features and the space you need for your getaways. The V60 has enough room for up to five passengers, while containing over 43.1 cu ft of cargo space. Continuing with their environmentally friendly approach, the V60 has CleanZone which makes the interior hypoallergenic and filters at the highest possible level.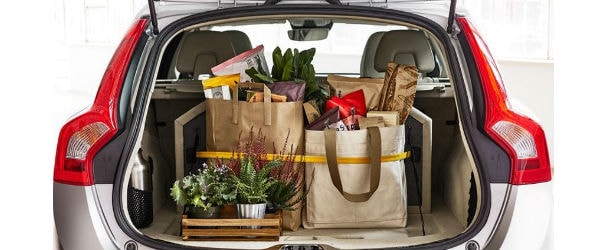 2017 Volvo V60 Technology and Innovations
Created to simplify your life, the V60 offers Sensus, an in-car technology that gives you the control of your information, entertainment, wi-fi, navigation system and safety features. The rear offers passengers a built-in LCD screen and DVD player with wireless headphones, while the front holds a 7-inch screen for all of your technology needs. No matter the distance of the drive, everyone in the car will be happy!
Safety Features of the all new Volvo V60 in Maryland
Volvo doesn't stop there because with the V60, safety comes first. IntelliSafe is their approach to achieve a more harmonious relationship between cars and people. The V60 offers Blind Spot information and City Safety auto-braking, which reduces, if not altogether prevents, impacts at speeds of 30 mph or less. It also features cruise control with Distance Alert, keeping the proper distance between cars.  The front blind view camera gives an expanded view on either side of the car to assist with parking.
Schedule to test drive the 2017 Volvo V60 at Volvo of Frederick
The new 2017 Volvo V60 is sitting down at your local Volvo of Frederick waiting for you. Stop by the dealership, view our inventory online or check out the specials we are currently offering. We are conveniently located at 6001 Urbana Pike, Frederick, MD 21704, and our hours are Monday through Friday, 8am- 6pm and Saturday 8am- 12pm.
Why shop at Ourisman Volvo of Frederick?
We are fully committed to finding all of our customers the car of their dreams, and then helping them finance it with our outstanding finance department. Let us prove to you the difference in customer service that goes above and beyond. We can't wait to meet you!
Make an Inquiry
Hours
Monday

9am - 8pm

Tuesday

9am - 8pm

Wednesday

9am - 8pm

Thursday

9am - 8pm

Friday

9am - 8pm

Saturday

9am - 6pm

Sunday

Closed